PRICING
Start curating products from the best brands
For Storefronts
Build partnerships and infrastructure to support online marketplaces and product curation.
Let's talk
A network of vetted products
Curation and implementation support
Brand partnership management tools
Variant-level commission controls
Performance insights and analytics
Connected Shopify apps for you & partners
Exclusive relationship controls
Advanced insights (coming soon!)
For Suppliers
Interested in new distribution channels and growing brand awareness?
Canal is curating the internet's best collection of high-quality, growing brands to be discovered by other brands
This is the slickest integration I've seen. We've tried alternatives, but my team shudders at the memory. You guys have thought of everything. The bee's knees of integrations.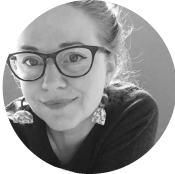 Angela Higgins
President, Coava Coffee
© Copyright 2022 ShopCanal Inc. All rights reserved. Various trademarks held by their respective owners.